Blogging is not just about writing content on your blog. If you are writing great content but you don't market it, you don't spend time in promoting it on the right platforms, then there is no use of creating great content. If you have written a superb article, then you should share it with others to read and BlogEngage is one of the best place to get started with your marketing efforts.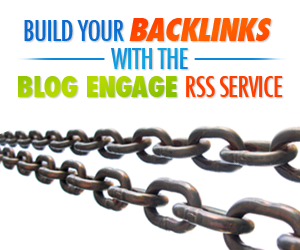 You might be wondering what is BlogEngage? It's a simple platform where you can create your account, share your blog posts, get in touch with bloggers within your niche, make new friends and take your blog to a whole new level. And the best part about BlogEngage, that makes it completely different from other similar services, is that it hosts many contests for its users so that each and every BlogEngage user gets the maximum return on their investments.
Read: Best Genesis Child Themes for WordPress
Read: How to Get Approved by Google Adsense?
What You Can do With BlogEngage Community?
There are many reasons that I can give you to join the community right this instant, but I don't want to bore you guys. So I will tell you about some of the best reasons that you should join BlogEngage right now.
1. Connect With Professional Bloggers
If you really want to take your blog to the next level, you can't do it alone. You are a new blogger and so you might not have a proper social media following for your blog, so at such a time, you need help from the popular bloggers. After you join BlogEngage, you can share your blog posts there and the other bloggers will read your posts and help your spread out the word, thus bringing in more traffic and getting you the social media following that you require the most.
2. Get Traffic and Backlinks
The platform can become one of your blog's best traffic sources as it provides you with dofollow backlinks and when you get high quality dofollow backlinks from a highly popular site, you will improve search engine rankings of your blog and thus get more and more traffic from search engines. Thus with BlogEngage, you will not only build backlinks but also get highly targeted referral as well as organic traffic to your blog.
3. Guest Blogging Contests
To promote guest blogging and prompt the bloggers to write article on the platform, BlogEngage regularly organizes guest blogging contests for the users to participate and compete with each other. The contest prizes range from $500 to $1000 depending on the conditions. This guest blogging contests not only will give you a chance to win the prize money but will also help you in doing proper SEO of your blog as you will get backlinks from the post as well.
4. Groups, Blog & Manual Submission
As most of us are quite familiar with Facebook groups, you can take advantage of the same thing on BlogEngage as well. You can create your own groups or join the existing groups on the platform and share your views there or ask your doubts so that the experts can solve it.
They also have a community blog where articles are regularly updated and you too can contribute articles on the community blog and get more exposure in front of the audience and increase your social following. Do manual submissions of your blog posts and let others vote them.
5. JustRetweet Bonus
JustRetweet is one of the most awesome service that helps you get retweets to your tweets and helps you increase Twitter followers, thus improving your social media following.
Join BlogEngage Blogging Community Now!
That were the 5 best reasons that I can give you to convince you to join this amazing community. If you a really serious about blogging and you want to take your blog to a whole new level, then you won't like to miss out on this opportunity. And for a one-time payment of just $19.99, I don't see any reason why you can't join the community. There are other plans as well and you can choose them according to your requirements.
So click on the link above and get yourself registered with the BlogEngage community. Keep blogging and I'll see you there!